About the Region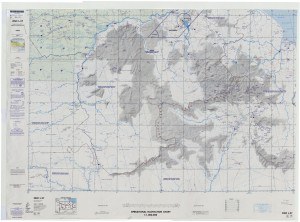 The drive through Guyana's Rainforest from Georgetown to Letham is an adventure in itself! You will forever remember traveling through the rainforest canopy and streams while viewing wildlife along the way. Crossing the Essequibo River by Pontoon Ferry at Kuppricari is also a great adventure along the trail. On the trip down the Rupununi River to Bat Creek and up the creek through dense the jungle with cut path 11 miles to a series of ecosystem ponds you will see wildlife including freshwater otters, black camen, harp eagle, storks, laba, red howler monkeys, spider monkeys, capuchins, mannekins, macaws, toucans, parrots, hawks, tannegers, trogans, puff birds, and more!
To preserve this area everything carried in is carried out. No permanent structures are built, camp is set up on high dry sandy ground with a very large tarp canopy, poles are positioned in the ground for hanging hammocks with insect netting (two person tents can be used if you prefer), and a generator with lights is set up. A kitchen, portable shower/bathroom enclosure, as well as a wash basin with water tap and mirror are also set up.

Breakfast, lunch, and dinner will be cooked each day. For those who want to fish through lunch MRE's (meals ready to eat with a military heat pack) will be offered to eat in the boat. Bottled water, juice, coffee, pop, and rum will be supplied.
Insects are not typically a problem during the dry season. Bat Creek ecosystem provides clean clear flowing waters. You will need sunblock and a hat. The dry heat index is 85 degrees during the day and at night it will fall to the low 60's so you will need a sleeping bag liner to sleep in. Rainfall usually occurs in the late afternoon in Georgetown but is short in duration. In the Bat Creek area rain only falls occasionally from January through April, as the weather is mostly always sunny to slightly overcast. The air is very eco clean and on clear nights you will see a sky full of stars like you have never seen in your lifetime.
This is God's country. This is the Guyana Rainforest!